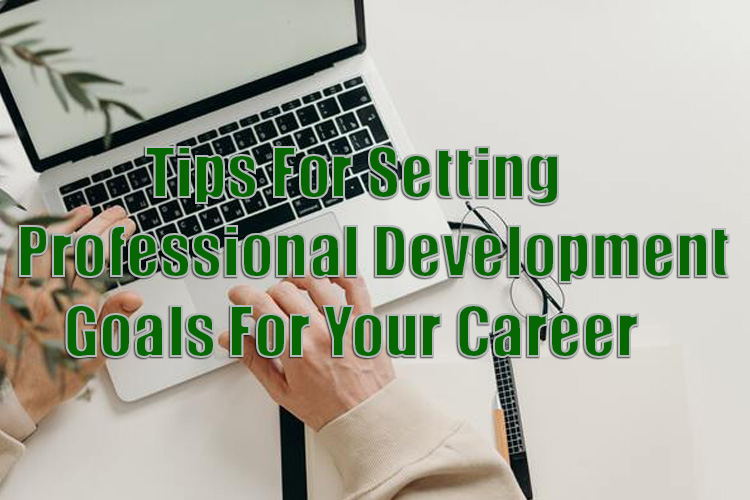 Creating professional development goals for your career is a great way to ensure you are always learning, growing, and improving. If you make the commitment to do so, you will be able to achieve your goals faster and enjoy greater satisfaction in your work.
Writing a personal mission statement
Creating a personal mission statement can be beneficial to anyone. It helps them find their purpose in life and understand how to implement their plans. It is also a way of showing others what they are capable of.
You can create your own mission statement by writing down your dreams, goals, and interests. This should include your career, hobbies, and relationships. Ensure that your statements are brief and concise.
The most important thing to remember when creating your mission statement is to make it clear and simple. It is not necessary to write down everything about yourself. In fact, you may need to eliminate some of the details to give your statement more clarity. You will also want to consider the people you are targeting.
A personal mission statement can help you determine your strengths and weaknesses. It will also give you the motivation to pursue your goals. It can be useful to you and your family, as it will guide you in your decisions.
Engaging in continuous learning on your own
Whether you're looking for a new job or are just interested in improving your skills, continuous learning is a great way to keep yourself competitive. It's also a good way to boost your self-confidence and increase your motivation.
As we age, learning can help improve our cognitive health. It can also enhance our problem-solving skills. As a result, it's important to stay on top of industry best practices. It can even help you respond more effectively to unexpected situations.
In order to make continuous learning work in your business, it's important to set clear goals and hold yourself accountable. Your employees should be able to participate in the process. It's also crucial to offer constructive feedback. This allows your employees to learn more about their performance.
Continuous learning can be both formal and informal. If you want to make your company's training program more effective, you may need to send employees to seminars or other learning activities. But it's also important to let your staffers direct their own learning course.
Getting honest, constructive feedback from your team
Getting honest, constructive feedback from your team is one of your professional development goals for your career. It is also one of the most difficult skills to master. But if you learn how to do it, you can reap the benefits.
There are several ways to give feedback, but the best way is to do it in person. The best kind of feedback is direct and to the point.
When giving feedback, the best way to go is to use statistics and concrete examples. You can then tie your insights to specific activities. This will help you get your point across more clearly.
However, you don't want to make your feedback too personal. You don't want to stress your recipient out. You also don't want to use negative emotions. Using positive language and a neutral tone will help you avoid this.
In the end, you should try to use a number of different tactics to make sure you are providing a clear and concise message. The best feedback is one that demonstrates your respect for your employee, shows your support for their performance, and gives them direction for improvement.
Getting feedback from your boss
Getting feedback from your boss is a professional development goal for your career. It is important to give feedback so that you and your manager can work together towards a common goal. This may be in the form of a performance review or an appraisal. Giving your boss honest feedback isn't always easy, but it can be one of the most rewarding experiences you'll have in your career. Here are some tips to ensure you get the most out of this valuable experience.
First, you should establish a clear objective. This allows you to better align your own goals with the goals of the company. This helps keep you focused and makes it easier to check your progress. You should also discuss your plans and expectations.
After you have set your goals, you can schedule regular check-in sessions with your boss. These can take place before or after a meeting. They can also be a great way to discuss the outcomes of the meeting.
Creating a Professional Development Plan for Your Career
Creating a professional development plan for your career is a great way to ensure that you are taking advantage of all the opportunities that are available to you in the workplace. These opportunities are crucial to helping you achieve the success that you are looking for in your career. These plans are designed to help you determine the skills that you need to develop, as well as the training that you need to receive to succeed in your profession. You can also use these plans to work with your employees, making sure that they are up to date with the information that is necessary for their job.
Setting clear objectives
Having a professional development plan is a great way to encourage growth. You should not be afraid to ask your employees what they want to learn. They are likely to have something to share. This gives you a pipeline of possible future opportunities.
Setting clear objectives is important. One of the best ways to make a positive impression is to tell your employees that they are a valuable asset. Having a solid professional development plan is not only good for the organization, it also encourages employees to take on challenging projects.
For example, if you are working for a software company, learning how to use a new program might be a good career move. This will help you position yourself for raises, promotions, and job offers in the future.
Identifying skills and experience that are relevant to your career
Identifying skills and experience that are relevant to your career is an important part of your job search. This allows you to highlight those skills that are most marketable on your resume. It will also help you to answer key interview questions.
Employers are increasingly turning to skills-based hiring. By describing the skills you possess and highlighting those that are most relevant to your career, you will show an employer that you are a good fit for their organization.
Having a strong work ethic is one of the best skills to highlight when applying for a new job. This ensures you can complete tasks on time and manage your work effectively.
Communication skills are needed in virtually any job. These skills are about the ability to listen and negotiate. Common examples include speaking, writing, and public speaking.
Breaking long-term goals down into manageable steps
Creating a professional development plan can be an effective way to help you reach your career goals. Whether you are looking to make a transition to a new field, or you want to increase your salary, a personal development plan can help you chart a course.
First, you'll need to figure out what you want to achieve. A long-term goal is a great place to start, but you'll also need to make sure that it is relevant to your day-to-day work. You don't want to end up setting yourself up for disappointment by focusing only on short-term objectives.
Next, you'll need to break your big goal into smaller steps. This is a great way to measure your progress and stay motivated.
Investing in professional development opportunities
Investing in professional development opportunities can provide a number of benefits to both you and your company. You will be able to expand your skills and knowledge base, and you will be able to network with industry peers. You will also be able to improve your morale, which will translate to higher performance.
Professional development opportunities can be as simple as attending a workshop or as complex as an in-house program. You will be able to gain new insights and learn how to implement them into your career. You will also be able to make connections that can lead to future opportunities.
The world of work is constantly changing. If you don't stay on top of the latest trends, you can easily get left behind. Many industries have a requirement for continuing education. If you don't have the budget to attend a degree program, you can still obtain professional credentials and certifications. These can be accessed online.
Follow-up sessions with each employee
Having follow-up sessions with each employee is not only important for keeping them happy and performing their best, but it's also a great way to learn more about your team members. While many companies have a formalized performance review process, having a more informal method of checking up on your team members can prove more effective in the long run.
In fact, it is oftentimes more beneficial to schedule several small meetings throughout the year rather than one large one. This method is also a good way to keep your employees in the loop with regards to new initiatives or changes that they might have missed on first pass. These meetings can also be a good time to discuss any challenges that they may be facing in their current positions.
Earn $100-$1000 Weekly Using Easiest Copy-Paste Income Method
Developing a Career Development Plan
Whether you're an employer or an employee, a career development plan can help you set goals, track progress, and stay on top of your career. Developing a plan to guide your career can be a challenging task, but it's one that can benefit you in the long run.
Identifying areas where you have a development gap
Identifying areas where you have a development gap in your career development plan can help you determine the right direction to take for your career. However, not all journeys are smooth. It is important to identify the steps that will get you to your destination, and the most efficient route for your profession.
There are a number of tools to help you do this. Some of the free ones include an Interest Assessment, a Skills-Gap Analysis and an Individual Development Plan.
These tools are designed to help you determine your current skill set and training needs. You can also find out what you are doing well. By combining the results of these tools with other techniques, you will be able to identify areas where you have a development gap in you career development plan.
A good training program will combine learning with peer support. This way, the skills you learn will be incorporated into your company culture.
Keeping yourself accountable to your plan
Keeping yourself accountable to your career development plan is an effective way to improve your performance. It involves making commitments, managing your work and your personal duties, and accepting consequences of your decisions.
When making a commitment, you should specify how you will be accountable to your goals. For example, you might decide that you will complete a set of deliverables by a specific deadline. Then, you should find a coworker who will cover for you if you are unavailable. This person can help provide you with specialized feedback and encouragement.
Creating timelines for achieving short-term objectives can also help you stay focused. You might want to think about your goals in quarterly or monthly increments. This way, you will have a sense of urgency.
In order to keep yourself accountable, you should always have a compelling reason why you want to accomplish a particular goal. Without this, you will simply put off the task.
You can also increase your accountability by educating yourself about the subject. This will keep your mind focused and will also help you to build a positive mindset.
Finding job listings for the type of job you want
Getting a job is not always easy. Sometimes you have to wait for the right opportunity. Many of the best jobs are not advertised. You can find them by contacting companies directly or submitting a resume. A good way to do this is to find out about employers in your field through referrals from friends and peers.
Another way to get information on careers is to attend conferences or career fairs. You can also find professional associations that have student chapters on your campus. These organizations can help you meet experts and network with other students. The more you know about your desired career, the more likely it is that you will find a job.
The Occupational Outlook Handbook is a resource available in most libraries. It includes information on working conditions, earnings, and places of employment. The handbook is also available online. It is published by the U.S. Department of Labor. It is a valuable tool that can help you determine the types of careers you are interested in.
Setting Professional Goals For Your Career Development
Whether you want to make a career change or are just looking for new ways to enhance your current job, there are some professional goals you can set to help you achieve your goals. These goals may include starting a business, improving your time management skills, or building a stronger professional network.
Improve your time management skills
Having a healthy relationship with time is essential to being successful. You need to be able to prioritize your tasks and use your time efficiently. You should also have enough sleep and exercise. This will affect your overall efficiency.
One way to manage your time is to set deadlines. If you know your goals, you can better understand how much time you need to complete each task. You should also create a to-do list to keep track of your tasks. Having a detailed to-do list will help you to prioritize your work.
You should also communicate with your team. This will help you to understand your priorities and collaborate on your work. You can also set healthy boundaries to avoid wasting your time. You can also learn to say no to requests when it's not in your best interest to do so.
If you can effectively prioritize your tasks, you will have more time to focus on the more important things in your life. You will also have more stamina to get your dreams done.
Build a stronger professional network
Having a strong professional network is a must if you want to have a successful career. It's important to be able to share ideas, network, and help others in your field. Having a network can also help you find new jobs, find potential clients, and raise capital. It's also a great way to learn about other fields.
One way to build a strong professional network is to join professional organizations. You can also look for networking events. These are special events where you can meet other professionals in your field and hear from industry leaders. There are dozens of websites dedicated to helping you find these events.
The most successful networks are filled with people you know and trust. You may have to invest some time in building your network, but it's worth it. You'll be rewarded in the long run by gaining valuable insights and learning new industry skills.
The most effective networks are the ones that are populated by people who have similar interests and who provide honest feedback. These relationships foster trust and a trade of ideas. It's also a good idea to build relationships with individuals from different backgrounds, because this can help you create a more comprehensive and collaborative network.
Start a business
Taking the time to craft a business plan, creating a logo, figuring out your marketing strategy, and developing a business structure are all key aspects of starting a business. However, you also need to get creative with funding. While there are plenty of loan options available, you can also raise money through crowdfunding sites and investments.
The most successful and lucrative companies are often the ones that get it right the first time, which is why it's important to know how to start a business. The best way to do this is to do your research and learn from the people who have been in the business for years. If you are looking for a good guide, check out Overlap: The Art of Starting a Small Business by Sean McCabe. The book has tons of useful information to help you make the most of your entrepreneurial journey.
There are many books out there claiming to teach you how to start a business while working a full-time job, but few are as illuminating as the one mentioned above.
Make Money Online Up To 1k/Day Using The Fail Proof Method
The Importance of Career Growth
Whether you're looking for new opportunities, or hoping to find a better position, career growth is key to your long-term career success. This process helps you align your personal needs with career advancement opportunities.
Assess your current situation
Whether you are looking for a new job or trying to get more out of your current career, it's always a good idea to assess your current situation. It's not enough to simply make a list of your skills and achievements; you need to determine what changes you need to make to advance your career.
The best way to assess your current situation is to compare your current set of skills to those required for the next role. You may find that your existing skills are under-estimated, which could mean the difference between getting the job you want or wasting your time and energy in the long run.
In a similar fashion, you may want to examine your goals and the goals they represent. For example, you may have noticed that your previous position didn't provide much financial reward. You may want to switch careers to gain more money, flexibility or both. You can do this by researching your educational and experience requirements for the next role. You can also consult a career counselor to get the inside scoop.
Set goals based on your personal circumstances
Having a clear set of career growth goals based on your personal circumstances can lead to success. But if you don't have a clear direction, you may end up getting dissatisfied with your job. You might have to leave it and pursue a new one. This is a difficult decision, but it's the best way to get the most out of your career.
To set a goal, you need to know how much you want to earn, how many hours you want to work, and how to measure your progress. You also need to think about how you are going to achieve your goal.
For instance, you might set a goal to get promoted. This will increase your salary and give you more power to influence things within the company. However, your goals may change due to external factors, such as fluctuations in skills employers are looking for.
Develop problem-solving skills
Developing problem-solving skills is one of the most important soft skills to have. In fact, it is the soft skill that employers look for the most. In a recent survey, ICIMS found that recruiters place a higher value on problem-solving skills than any other soft skill.
This is because it involves the ability to make people feel heard. It is also the process of analyzing the situation, coming up with alternatives, and taking the necessary steps to implement them. Whether it is internal or external, problem-solving is a crucial skill to have.
The best problem-solvers understand that there is no perfect solution to a given problem. However, they are able to come up with a solution that works. These are called creative solutions.
The first step in problem-solving is to break down the problem into smaller, more manageable pieces. The second step is to identify the root cause of the problem. This is a very logical and analytical skill.
Ask for performance evaluations
Having a performance evaluation is important if you want to make progress in your career. It is a chance to reflect on your achievements and set goals for the future. It also helps you develop your skills to meet your job requirements.
Typically, an employee will have an annual performance review, which will be conducted in a formal manner. This meeting is an excellent time to look at an employee's career path and plan out small goals for the next year. It is also a great opportunity to explain your plans for promotion or transition into another role.
Often, larger organizations will use a dedicated team to oversee the process. However, smaller companies will have a more informal approach. It is a good idea to gather other supporting materials before the performance evaluation, including testimonials from managers and colleagues, complimentary emails, and endorsements.
Share your plan with your direct managers
Generally speaking, a career plan is a two way street. The employee and his or her manager decide on the path forward. Having a plan afoot means both parties are more likely to see eye to eye. This is a good thing.
It is also a good idea to enlist the help of a more senior team member to guide the way. Having one or more experts in the field can prove useful in the long term. A more experienced hand can advise on new projects, lead a brainstorming session or just plain old have a natter. A well timed nudge or two is all it takes to wrangle a more seasoned professional into the fold.
The best way to do this is to find out where your employees' interests lie. This can be done by attending meetings, interacting on social media or simply asking for input.
Please click here to start your best home based online jobs to develop your career.