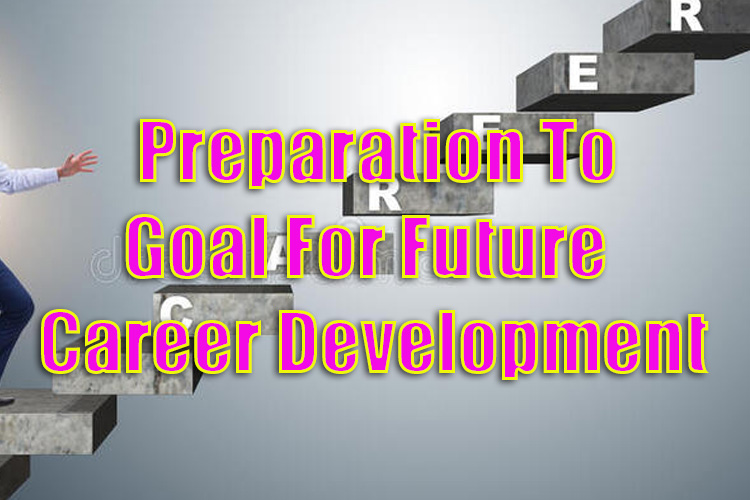 Whether you are just starting your career or have been working for some time, setting goals for your future career development can be a smart move. There are a lot of things you can do to help improve your skills and make yourself more attractive to employers. Some of these options include earning a degree or certification, starting a business, attending a convention, and creating a website to showcase your talents.
Earn a degree or certification
Having a certification or degree can lead to a higher salary, a better job, and greater career options. However, it is important to choose the right program for your needs. Choosing the wrong one can be a waste of time and money.
You can earn a certificate or a degree through a postsecondary institution, including online programs. If you are unsure about which program to pursue, ask your employer or a network of people in the field for advice.
Getting certified shows that you have the skills and knowledge necessary to do a job. Many employers look for evidence that you have experience in a specific industry, and you may be able to use your credentials to land a good job.
Typically, certificates take less time to complete than a degree. They also are much less expensive. In some cases, your employer may be able to help finance your certifications.
You can create a certification calendar to keep track of your current certification and to help you stay on top of your ongoing training. You may also be able to transfer the credits from your certification to your degree program.
Attend a convention
Whether you are just beginning your career or you have already graduated, attending a convention can help you develop a professional network and gain knowledge. This is an excellent way to make connections with colleagues, learn from experts, and learn about the latest trends in your field.
If you are attending a conference, make sure you know the agenda and choose sessions that will contribute to your professional development. Take notes and ask questions during the sessions. You can also document your learning by recording videos, taking photos, or by writing down ideas you will use in your teaching or practice.
Once you have attended the conference, follow up with people you met. Send thank you letters and follow up with LinkedIn requests. You can also arrange for a brown bag debrief. This will provide you with a chance to discuss the conference's highlights with your colleagues.
Make sure you arrive early. This will ensure that you have time to check in and grab your name badge. You will also need to eat well and stay hydrated. It can be a long day and you will need to take breaks.
Create a website to showcase your skills
Creating a website to showcase your skills for the future career development is one of the most effective ways to attract employers. There are many free and premium themes that you can choose from to create a unique, professional and attractive website. You can also add images and other details to help you show off your work.
You can also make a blog. A blog can be a great way to drive traffic to your site. It's important to write well-written content that offers value to readers. You can also include testimonials and other details that will help convince recruiters.
You can also add personal projects to your portfolio. These can demonstrate that you are interested in and passionate about the projects that you do. Adding details about the project, such as the problems that you encountered, can help the employer understand what you do. If you're unsure about how to add details to your website, you can always use an online support community, such as Stack Overflow.
Development Opportunities For Your Career
Whether you are just starting out on your career or have been in the workforce for a while, there are many development opportunities available to you. These may include webinars, just-in-time learning, job shadowing, and online training sessions.
Job shadowing
Whether you are just starting out in your career or looking to advance your skills, job shadowing can be a great way to gain valuable insight into the industry. You can learn about the different aspects of working in an organization, find out what employers are looking for and develop new skills. This is a safe, hands-on experience that can be beneficial to your future career.
Before shadowing a professional, you should have a sense of what you want to do in your career. This will help you decide which companies to contact and how long you need to shadow. You should also be prepared to answer questions about yourself and your interests. You may even be able to make connections in the field.
When you shadow a professional, be polite, courteous, and friendly. Remember to respect any confidentiality agreements. When you shadow, you should ask plenty of questions and write down the answers. You should also be willing to try new things and expand your knowledge.
Online training sessions
Whether you're interested in a new career or you're looking to increase your knowledge and skill set, online training sessions can help you do just that. The right course can not only improve your professional skills, it can also boost your confidence in the workplace.
The best part is that you don't need to spend a lot of money. You can learn in a variety of ways, from games and role playing to case studies and demonstrations. There are even tools available to create quizzes.
It's important to choose an online training program that provides the most effective information. Some online courses are designed to be self-paced, meaning you can take the course at your own pace. Others are available in full-fledged degree programs.
A great example of an online training course is the Upskilled e-learning program. This platform provides accredited qualifications that can transform your workforce.
Webinars
Taking a webinar is a great way to boost your career. There are many benefits to this activity, including learning from a high-powered professional and networking with like-minded people.
While you're on the webinar, you'll learn about the most effective and practical strategies for achieving career success. This includes the basics of a good resume, how to write a well-researched email, and how to find a job in the modern world.
There are plenty of other advantages to attending a webinar, such as the ability to access your content from anywhere, including from your kitchen table or from your train. You can also take time to review the material and then implement it into your life.
Another perk of taking a webinar is the social media groups associated with your webinar host. These can be very beneficial, particularly for industry research or to establish a network of contacts.
Just-in-time learning
Unlike traditional training, just-in-time learning provides access to information at the point of need. This allows employees to be on top of their game and to deliver better results. In fact, JIT training has been proven to improve productivity in the workplace.
Just-in-time learning resources are usually bite-sized lessons. This allows learners to easily digest the information, and it also helps them move from skill to skill. It also prevents cognitive overload.
Just-in-time resources are designed using microlearning principles, which means that they are broken into short pieces of content. Developing these materials is much quicker and more efficient than traditional courses.
Just-in-time content is usually accessible on mobile devices, making it easy for learners to find the information they need when they need it. This makes learning content accessible on the go, and can even be used outside of the office.
Personal professional goals and training
Developing personal professional goals and training opportunities for your career is a great way to keep yourself motivated and on top of your game. These can help you improve your skills, earn a higher salary, and build a more fulfilling career.
A good goal should be measurable, attainable, specific, and time-bound. Writing your goals down forces you to be specific, which is a great first step toward achieving them.
Another useful goal is to improve your organizational skills. This will help you to be more efficient, as well as to keep your team flourishing. It also helps you to better position yourself for raises and promotions.
A good goal might be to learn how to use a new piece of software, which will help you to position yourself for a promotion. Similarly, improving your time management skills will also boost your efficiency.
Earn $100-$1000 Weekly Using Easiest Copy-Paste Income Method
Getting Help With Your Career From a Career Development Center
Getting help with your career from a career development center is a great idea. You can receive assistance with a wide range of issues, including finding a job and learning how to network. You can also get advice on identifying your career goals and how to reach them.
Get help identifying your career goals
Identifying your career goals can be a good way to stay focused. Achieving them can have both financial and psychological benefits. It is also a great way to set a personal development plan.
To achieve your goals, it is important to research and learn about your industry. This can include internships, webinars, and leadership training programs. You should identify your interests, strengths, and weaknesses. Then, you should focus on acquiring the skills necessary for your career.
For example, if you're interested in becoming a content marketer, you may want to work on improving your writing and marketing skills. You could also consider taking a public speaking course.
If you're not sure what to pursue, a Career Advisor can help you assess your current skills and identify potential careers. A good Career Advisor will also identify deal breakers.
Find a job
Whether you are just starting out or looking to switch careers, the Career Development Center can help you. The center offers resources to assist you in your search for a job, including a comprehensive career guide, tips for networking, and advice on how to write a resume.
The center also provides an online tool that allows students to upload a resume and receive a brief bullet-by-bullet review. The site also hosts a lounge that hosts alumni and employers. The lounge features comfortable furniture and modern technology.
The career center also holds information sessions, workshops, and job fairs. Attending the most important one will give you a good idea of what types of careers are available. You can also learn about the latest programs for graduate school and get a jump start on your career.
Learn networking strategies
Investing in a network of contacts is not only a great way to grow professionally, it's also an excellent source of job leads. If you know someone with a job in your industry, you can get an insider's perspective on openings in the area.
Networking is an effective way to stay on top of the latest trends in your field. A reliable network can bring you new clients and potential partners. It can also give you some helpful advice on your next move.
There are many networking courses available online and in person. The trick is to pick one that fits your needs. Some of these courses focus on the technical aspects of networking, while others emphasize building confidence and fostering social interactions.
The most effective networking strategy is to cultivate a network of people with different career backgrounds and interests. This may include friends and family members who work in different industries, as well as alumni of your university. You should also consider adding professionals who hold different levels of responsibility in your current organization.
Connect to a career development center early
Getting started early with career development can help you find the right path to success. By connecting with a career development center, you can develop a network of professionals and gain the resources you need to land a job and pursue your dream career.
The first step in any career is to explore and determine your skills, interests, and personality. The career development center can help you with your resume, cover letter, and interview prep. A career center can also help you create a professional online presence. You can set up your social media accounts and conduct informational interviews on LinkedIn.
Students who connect to a career development center early have a better chance of finding good jobs after graduation. They benefit from employer visits, workshops, and networking events. They have an advantage in the workplace because they have already developed a strong resume full of experience.
Finding Training and Development Jobs For Your Career
Whether you want to pursue a career in training and development or you are already working in the field, there are several ways to find the job that best fits your skills and interests.
Become a corporate trainer
Whether you are looking for a career change or seeking to enter a new field, becoming a corporate trainer can provide you with a number of benefits. These professionals are in high demand and can help facilitate the growth of your company. However, it is important to make sure that you are well-qualified before you begin your career.
Most corporations require their corporate trainers to hold a bachelor's degree in a subject that relates to their industry. In addition to that, it is a good idea to have a background in communication. The ability to effectively communicate can help you convey information and build relationships.
As a corporate trainer, you will spend a lot of time talking to large groups of people. To be effective, you will need to have good verbal and nonverbal skills. The best way to improve your communication skills is to practice. For example, you can try to ask questions to clarify your message. You can also maintain eye contact and smile.
To become a successful corporate trainer, you will need to understand the taxonomy of cognitive learning. This is a theory that can help you to deliver a relevant training program to your employees. If you are a software developer, you may want to pursue a career as a corporate trainer.
Become a learning and development specialist
Become a learning and development specialist for your career and help people improve their skills. Learning and development specialists plan and develop training programs to teach new or existing employees how to do their job better. They also evaluate the effectiveness of training programs. They are responsible for maintaining the organization's training budget. They create and select venues for training sessions, present information through various instructional techniques, and ensure that the employees are assigned tasks to practice their new skills.
Learning and development specialists have to be creative to solve complex problems. They must also have good communication skills. They should be able to communicate with people of all backgrounds. Their communication skills are vital to the success of their job. They must also stay up to date with the latest trends and developments in their industry.
Many learning and development specialists have prior experience in the field. They may have been a teaching assistant, a customer service representative, or a broadcaster. They can work as independent contractors or for a consulting company.
A career in learning and development can be a rewarding experience. It is an exciting opportunity to make a positive impact on people's lives. You can also gain additional income if you are able to find a position at a new company.
Make Money Online Up To 1k/Day Using The Fail Proof Method
How to Make Professional Growth For Your Career Development a Reality
Whether you are new to the workforce or you are a seasoned veteran, there are many ways to make professional growth for your career development a reality. You will be amazed at how easy it is to get started. The key is to understand what you want to achieve and what you need to do in order to reach your goals.
Identifying developmental gaps in your career
Identifying developmental gaps in your career is not as hard as it may seem. The trick is in knowing where to look. A good place to start is your company's job description and corresponding training program. You may also want to consider the skills of your employees. Some companies do a poor job of informing employees on the latest technology, which can lead to a skills gap. Fortunately, there are many programs and organizations that can assist you with this endeavor.
If you are in the market for a new job, or if you simply have a change of career plans, you will want to take a long hard look at your current skillset and identify those which are lacking. Once you have identified your skills gaps, you will need to develop a strategic plan for addressing them.
Prioritizing career growth
Putting career growth at the center of your employee engagement strategy is a powerful move. You will see a boost in employee retention and a boost in business results as employees learn new skills.
Career growth can come in many forms. You can be asked to take on a new role, work on a part time project, or learn a new skill. It is also possible to be given a salary bump or a better title. Having a clear path in your career will make you more productive and happy.
It is important to focus on the right job for you. Prioritize the roles and responsibilities within your job description and match them with your skills. It is also important to focus on your professional needs and company culture.
On-the-job learning
Developing talent and professional growth is important for businesses and individuals. Learning from experience is the best way to develop skills. Training on the job is an inexpensive, hands-on method of getting employees up to speed. It can also encourage career progression and help employees feel more engaged at work.
Many companies still prefer to train their employees on the job. These programs are often cheaper than expensive onboarding programs. On-the-job training uses existing workplace resources and tools. It also teaches new recruits specific skills and provides them with a more comprehensive understanding of their roles.
One of the key drivers of on-the-job learning is challenging assignments. Challenges require people to work in new situations, build skill sets, and take action. They usually involve working with diverse groups of people.
Social media platforms to showcase your own brand
Using social media platforms to showcase your own brand for career development can help you stand out in a crowd. The key to success is showing personality and creating a consistent voice. These platforms provide a range of ways to accomplish this.
Instagram is a visually-oriented platform that provides numerous opportunities to present a personal brand. Creatives, especially, can take advantage of this platform. It's also great for privately sharing personal updates.
Pinterest is another visual platform that's well-suited for both business and personal use. It's a great place to share DIY projects, fashion, and other topics. The site is also highly optimized for search, making it easy for people to find your content.
Twitter is a great way to connect with your customers. This platform allows you to easily share short tweets with links to blog posts or other content. You can also search for relevant conversations to respond to. You can also use hashtags to boost your posts.
Breaking down your goals into smaller pieces
Whether you're seeking a new job or trying to improve your career, it's important to break down your goals into smaller pieces. You'll have more motivation and be better able to track your progress if you do so. You'll also be less likely to lose your nerve or fall off the wagon if you take small steps towards your goal.
The first step in breaking down your goals into smaller pieces is to identify what your goals are. Depending on your situation, you may want to set personal goals, such as learning a new language, or professional goals, such as improving your computer skills. You'll also need to decide how long you'll be working toward a specific goal. The time it takes to complete your goals should be within a reasonable range.
Please click here to start your best home based online jobs to develop your career.