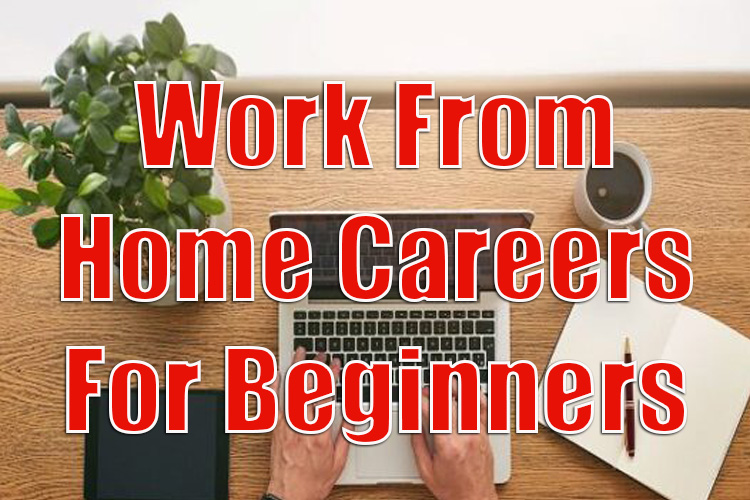 As the work-from-home movement has grown, many industries have embraced this type of flexible employment. These well-paying careers allow you to enjoy work/life balance, without having to commute to an office.
Remote workers can be found across a wide range of professions, including those involving healthcare and technical work. This trend is likely to continue as more and more employers recognize the benefits of this work-life balance.
Event Planner
An Event Planner works with clients to plan and coordinate events, such as weddings and company parties. This role requires a lot of planning and organization, as well as strong problem-solving skills. It can be a rewarding career with good pay and benefits, and it allows you to work from home.
The job duties of an Event Planner include contacting and working with clients to identify their goals, needs, and expectations for the events you plan. You may also need to inspect locations for potential events, ensuring they fit the client's budget and will provide the type of experience they are looking for.
As an event planner, you may need to work closely with a team of professionals. This is especially true if you're coordinating large or complex events. You'll need to communicate clearly with other members of the team so you can make sure all aspects of the event run smoothly.
It's important to be creative in this role, as you'll need to come up with unique ideas for delivering an exceptional event. This mindset helps you differentiate yourself from other event planners, and it gives your events a wow factor that'll attract your target audience.
You'll want to build a portfolio of experience, as this will help you demonstrate your expertise. This can be done through working in a related industry or by shadowing another professional. You might even consider setting up a blog or social media account to show off your skills.
Developing connections with other event planners can open doors in the industry. For example, if you're interested in food and beverage events, you can start by shadowing someone in that field. Alternatively, you could set up your own business and start offering your services to a small niche market of clients.
An event planner with a bachelor's degree in business management, marketing or hospitality can expect to earn an average salary of $45K per year. Depending on your experience, you may need to pursue a master's degree for more senior positions in this field.
If you're a natural multitasker and love to meet new people, then this is the perfect career for you. As an event planner, you'll be responsible for a range of tasks from planning the logistics of an event to handling emergencies and resolving any issues that arise. You'll also have to be able to meet deadlines and ensure that all elements of the event are on time and in budget.
Hospitality Manager
If you're interested in working in the hospitality industry, a Hospitality Manager position may be the right career for you. This is a versatile position that can offer many different opportunities, and it's a great way to make money while doing something you enjoy.
As a Hospitality Manager, you'll be in charge of managing the day-to-day operations of a hotel, resort or other hospitality business. Your responsibilities include recruiting new staff, training them, ensuring that all guests are satisfied with the quality of their stay and handling any customer complaints.
You also have a large amount of responsibility in overseeing budgets for various departments, such as finance, marketing and human resources. You must ensure that these departments have enough funds to run effectively, so you can achieve the goals of the hospitality business.
In addition, you have to be able to communicate clearly with staff and customers to ensure that everything runs smoothly. You can also use your communication skills to encourage staff to work harder and better for the company.
If you'd like to find a job as a Hospitality Manager, start by researching the industry. You can do this by attending events, talking to managers at different companies and reading industry blogs.
Most hotels and restaurants require a bachelor's degree in Hospitality Management or a similar subject, though it is possible to become a Hotel Manager with a relevant associate or vocational qualification. The degree will cover subjects such as food and beverage management, law, cost control, staff supervision, event marketing and management information systems.
The hospitality industry is one of the most rapidly growing industries, and there's a constant need for qualified people to manage its numerous departments. If you're willing to work hard and take on additional tasks, you can be confident that you'll succeed in this field.
Another option is to study a postgraduate course in hospitality management, if you're planning on moving into an upper-level role at a hotel or restaurant. This will provide you with more in-depth knowledge of the industry, while helping you develop your leadership, marketing and sales skills.
Earn $100-$1000 Weekly Using Easiest Copy-Paste Income Method
Bookkeeping Clerk
Bookkeeping clerks are responsible for assisting with the financial aspects of a company or organization. Their duties include recording, verifying and reporting business transactions, as well as resolving discrepancies that may arise.
They also maintain financial filing systems and manage accounts payable information. They can also assist with clerical and administrative tasks as needed.
Job Duties and Responsibilities for Bookkeeping Clerk
The primary responsibility of a bookkeeping clerk is maintaining and updating financial filing systems to help streamline companies' processes. They also track their organizations' loans, credit balances and other accounts payable information with detailed balance sheets.
Depending on the company and industry, bookkeeping clerks can perform other duties. They can also provide customer service to clients and assist in audits.
Other responsibilities are receiving and filing invoices, overseeing vendor transactions, maintaining the general ledger, assisting in record creation tasks, tracking client records, sending and paying invoices as needed, and providing financial record support during audit times.
A good bookkeeping clerk will be organized and detail-oriented. They are able to complete their work efficiently and in a timely manner.
You can apply for this position by writing a bookkeeping clerk resume that outlines your background and experience in the field. It should include a list of any educational requirements you have, such as an associate degree or certification.
Working as a bookkeeping clerk can be an excellent way to get your foot in the door with a company or start your career in accounting and finance. This job is a great opportunity for someone with strong mathematics and computer skills, as it requires knowledge of common accounting software programs.
Make Money Online Up To 1k/Day Using The Fail Proof Method
Benefits of a Bookkeeping Clerk Jobs at Home
One of the best benefits of a work from home bookkeeping clerk job is that it saves you money on your commuting costs. Many people spend hours commuting each week, and the cost of parking and transportation add up quickly. By working from home, you can minimize your commute and use that time for other things — like hobbies or family.
To work as a bookkeeping clerk, you need at least a high school diploma and some training to learn how to use accounting programs and follow procedures. You can further your career in this field by pursuing a bachelor's degree in business or accounting.
Insurance Agent
Work from home insurance agents help people find and purchase a wide range of insurance policies, from auto and home to health. They may represent one or several insurance companies, but typically work for an independent agent or brokerage firm.
They develop and pursue sales leads, sell policies, and follow up with clients to keep them happy. They also help to educate clients on the advantages and disadvantages of different types of insurance coverage.
Most insurance agents are self-employed, but some have salaried positions with commission income. In order to be successful as a work from home insurance agent, you need an entrepreneurial spirit and a drive to succeed.
You can apply for this career by submitting a resume that shows your experience as an insurance sales professional or other related work. You should also include examples of a previous entrepreneurial streak.
Aside from a competitive salary, you can also earn a variety of benefits by working from home as an insurance agent. These include flexible hours, a low stress level and job security.
If you're interested in becoming a work from home insurance agent, start by creating a list of companies in your area that hire work-from-home representatives. This will make it easier to find a position that suits your needs and personality.
Once you have a list of potential employers, search for open positions in your state and submit an application. It's important to look for companies that have a strong reputation in your community, especially among consumers and other agents.
For instance, Humana, a large, well-known insurance company with an excellent reputation, has a large number of remote work opportunities for both new and experienced agents. Their listings are posted by location and include all states, so you can easily find a position that fits your skills and interests.
The benefits of working from home are numerous, but one of the biggest is saving time by avoiding unnecessary commutes to and from the office. By avoiding traffic, you save money on gas and parking costs. Plus, you'll have more time to spend with loved ones, whether it be on a family vacation or catching up on the latest television show.
Please click here to start your best home based online jobs.