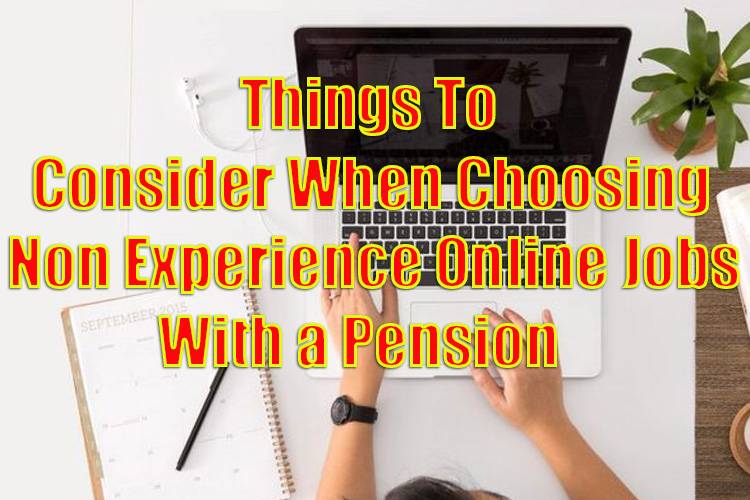 Whether you are already on a retirement plan, or planning to join one, there are some important things to consider when choosing a job that has a pension. In this article, you will learn about the pros and cons of a traditional pension, as well as 401(k) plans.
Part-time vs full-time equivalent (FTE) basis may affect pension payments
Whether you have a small company or a large corporation, it is important to understand the difference between part-time and full-time employees. These two groups of workers have different benefits, hours, and cost centers. Understanding how to compare the two can help your organization improve efficiency.
A full-time employee works 30 or more hours per week. A part-time employee typically works less than 30 hours per week. The Affordable Care Act (ACA) requires employers to use specific calculations to determine FTEs. These calculations are used to calculate whether the employer will be subject to the employer shared responsibility provisions of the Affordable Care Act.
The FTE calculation is used to assess the workload of employees and the performance of the organization. It can also be used to estimate budgets and calculate salaries. It is important to note that full-time employees are paid more than part-time employees. Using the FTE can help companies measure the workload of their employees and the overall costs of hiring them.
401(k) plan vs traditional pension
401(k) plans are defined contribution plans, and are designed to allow employees to divert a portion of their salary into an account that can be invested. This is a form of pre-tax savings, and is generally matched by the employer.
The main difference between a 401(k) and a pension is the level of risk involved. In a pension, the investment risk is the responsibility of the plan provider, while in a 401(k), the risk is largely the responsibility of the plan owner. Depending on the type of plan, investors are allowed to select their own investments or have their funds managed by the plan sponsor.
Whether an investor chooses a 401(k) or a pension, they have the same benefits: an investment account, pre-tax contributions, and a tax-deferred retirement account. The value of a 401(k) account is determined by the performance of investments in the account when the employee retires.
With a pension, the company sets aside money each year and then invests it on behalf of its employees. The company also guarantees a certain amount of income in retirement. The payment is based on a formula and takes into consideration years of service and earnings.
Defaulting on a pension loan
Defaulting on a pension loan is a real thing. You can take out a 401(k) loan while you are working, but if you do not pay it off by the end of the year, you will be liable for taxes. This is especially true if you are not over age 59 and a half, which means you'll owe a 10 percent penalty on top of the taxes.
The best way to go about paying off a 401(k) loan is to reduce your income. You can reduce your salary by reducing your contributions, or you can use your pension to do so. If you have a defined pension, you might not need to borrow money, as it is already tax-deferred.
A pension loan is also called a pension buyout or pension advance. It may be paid off in lump sums or in regular installments. Depending on your state, you may be eligible for a pension loan from the state's pension fund.
Additional income streams can be generated in addition to your regular job
Creating multiple income streams is a way for you to earn more money and improve your financial stability. In fact, the average millionaire has seven different income streams. You can also create an online portfolio, build a blog, or write an e-book. All these options can help you reach your financial goals.
When you begin a new business, you need to start with a solid foundation. This can include consulting a banker, financial planner, or personal banking strategy manager. Depending on what you want to do, you may also need experience and training. You should also brainstorm ideas for your business. As you become more proficient, you can choose which additional income streams to pursue.
The extra cash you earn can be used to pay off debts or plan for the future. It can also be used to invest in your business. If you want to create an additional income stream, you can write an e-book or teach online courses. You can also refer others to your business.
Best Jobs For Retirees
Whether you are a new retiree or an experienced one, there are a lot of great jobs that you can choose from. There are different types of careers that you can choose from, such as a Tour Guide or Babysitting. You can also find work in a Hotel, such as a concierge or a Nonprofit fundraising director.
Nonprofit fundraising director
Whether you are a retiring executive or just looking to transition into a new career, nonprofit fundraising director jobs can be a good option for you. The job requires you to cultivate donor relationships, build your portfolio and help to keep the nonprofit's financials in line.
Depending on the nonprofit, the position may be full time or part time. Some positions require working outside of regular business hours, while others may require you to work at an off-site location. The pay range is dependent on the nonprofit's size and experience level.
The Development Director oversees all of the nonprofit's fundraising activities. He or she works closely with the Executive Director and Board of Directors. The position requires a candidate with strong communication skills, organizational skills and the ability to multi-task.
Hotel concierge
Getting a job as a hotel concierge can be fun. As a concierge, you'll be responsible for making reservations, coordinating porter services, assisting guests, and pointing them in the right direction. You'll also be responsible for providing a good impression to those who visit your hotel.
In addition to these basic duties, a concierge might also provide guests with recommendations on the best places to see. For example, they may recommend the latest exhibits, museums, and night life hot spots in the area.
You can also ask a concierge to plan a special event for you. For instance, you can book a celebrity or band. A concierge can also recommend pet-friendly eateries, dog parks, and other activities for you and your pets. You might even be able to make a reservation for a babysitter or a pet sitter.
Tour guide
Having a well-trained tour hound on your arm can be an expensive proposition. One option is to contract with an accredited travel guide or a seasoned local who isn't in a rush. A vetted and screened travel guide will save you the headache of sifting through the slush. A seasoned travel guide is also a gold mine of local knowledge and insider information. This can be leveraged to your advantage in a pinch.
The cost of airfare, hotel and per diems can add up. But don't fret, there's always a solution. A savvy travel guide will know where to look and when to ask for a discount. A little diligence and a little luck can yield the best deal of your life. You can even get paid to travel.
Movie extra
Getting a job as a movie extra isn't hard. There are thousands of people working in the film industry, and they are in demand for all types of films. It doesn't matter if you're a teen or a retired person, you can still get a movie extra job.
While the job isn't for everyone, it's a great way to earn some extra cash. As an extra, you'll get paid to stand around, take pictures, and eat. It's also a good way to gain insight into the filmmaking process.
There are several websites that can help you find a movie extra job, including Backstage and Central Casting. You'll need to join a talent database, and then sign up with a casting agency. It's not difficult to get a job as an extra, and you can make as much as $7 an hour.
Babysitting
Whether you're a grandparent, an adult child, or a babysitter, your time with the little ones can be very rewarding. But before you jump into babysitting, you need to make sure you have all the qualifications.
Depending on your location and age, you may be able to take on full-time or part-time babysitting jobs. You can become a nanny or a nanny-in-training, and if you want to be a nanny, you can get a babysitting job through an agency or through a listing on a child care website.
If you're looking to be a nanny or babysitter, you can get the training you need online. You can also attend a class at a local community organization. You can also sign up for an American Red Cross babysitting course.
Earn $100-$1000 Weekly Using Easiest Copy-Paste Income Method
Fun Retirement Jobs That Pay a Small Fortune
Having a job that pays you a small fortune isn't the only way to earn a living. If you want to get paid for the fun things you enjoy, there are many ways to go about it.
Become a movie extra
Getting into the film industry is not as hard as some people think. Movie extras, also known as supporting artists, get to hang out with celebrities and see how movies are made. Unlike the main cast, extras do not have to have acting experience or a SAG card. However, it is still important to behave properly and be on time for the set.
The film industry is a fascinating business. There are hundreds of films produced each year. Some of these films are produced in small towns, while others are filmed in cities. No matter where the film is shot, the production company will need extras. If you live in a small town, you may be able to register with a casting agency.
If you are planning to work as an extra, you can start by getting a headshot. Most casting agencies will accept your picture.
Become a cuddlier
Getting a cuddlier to entertain your guests might be the next best thing to having a full time sitter. A good ol' fashion cuddle session could equate to a few bucks on the dollar. If you're looking for a way to get paid to snuggle a posh pooch, the Snuggle Buddies program is for you. It pays a small fee and you can do as much or as little as you like, as long as you are willing to put in the legwork.
Besides a nice sex, you're looking at a pretty penny in the bank. However, there's no telling how long you'll be on the job. As a matter of fact, I'm not sure I've ever heard of a cuddlier who was on the job longer than a day.
Tutoring
Tutoring is a great way to spend your spare time. Providing academic advice to a grade school or high school student is a cinch as long as you have an academic background, a valid student ID and access to a decent computer. Likewise, if you're more of a social butterfly, there are plenty of online sites to choose from.
Although it isn't a formal study, a reputable study on the subject revealed that the average tutor makes more than $30,000 a year. While that's not a ton of cash, it's certainly an improvement over the previous generation. For a start, you can work from home, have flexible hours, and avoid the hassles of a traditional job. Moreover, tutoring is a fun way to spend some time with your favorite student or friend.
Instacart delivery driver
Luckily, it is not all about the number on your bank statement. One of the coolest ways to pay the bills is to take a job as an Instacart delivery driver. Not only is this a low stress and relatively easy job, it pays handsomely. It might be a small part-time gig, but it is one that you can do from the comfort of your own home. You might also have to wait for someone to pick up your order, but hey, that's life.
As an Instacart delivery driver, you have the opportunity to make a name for yourself in your town. Aside from the actual delivering part of the job, you can make as much as $25 an hour, and tip well. You will also have access to an impressive array of benefits such as a car, insurance, 401k matching, and a plethora of other goodies.
Freelance photographer
Whether you're looking for a new career or just want to earn some extra money, the right retirement job can help you make ends meet. If you're retired, there are a variety of fun retirement jobs that pay well. However, before you choose a career, consider your lifestyle and stress level.
For example, a real estate agent can make a huge amount of money. It requires a good eye for property and good communication skills. This is one of the lowest stress jobs after retirement. You can work for a boss, start your own business, or even freelance.
If you enjoy fixing things around the house, you can become a handyman. You can earn over $20 per hour. You can also work as a personal shopper, who helps people find what they need.
Part Time Jobs For Retirees
Whether you are looking for part time jobs for retirees or a way to supplement your retirement income, there are a few different options you can consider. There are many positions that you can fill that require minimal or no training, such as house-sitting or serving at a restaurant. There are also positions that allow you to work at home such as mystery shopping and substitute teaching.
Event planners
Having a career in event planning is a great opportunity for those interested in meeting new people and helping to organize events for others. These part time jobs can be found in both the corporate and nonprofit sectors.
These careers require high levels of communication and multitasking. It is also important to have strong organizational skills. In addition to working on the actual events, event planners must work with vendors, clients, and clients' guests to create a successful experience.
These careers are expected to grow faster than average. The Bureau of Labor Statistics estimates that there will be nearly 10,000 event planning jobs available in 2028.
Bartenders
Getting a bartender job is a great way to earn money, even though you may not be getting paid well. The main clients for a bartender are people who enjoy drinking. A good bartender will be able to mix drinks quickly and remember their customers' names. This can be a big help if you have regulars at your restaurant.
A bartender will often have to work long hours and on holidays. They will also have to deal with intoxicated customers. This can be a tough job if you do not like being around a lot of drunk people.
They will also have to maintain a large inventory of utensils and liquor. They may need to wash glassware and transport alcohol.
Concierge
Whether you're looking for a second career or you're simply ready to help out your community, part time concierge jobs for retirees may be for you. This career path offers many benefits, including a dependable income and the opportunity to spread the word about new and helpful services.
The job of a concierge is to assist customers in various establishments, such as hotels, convention centers, or apartment complexes. The concierge may have a variety of duties, from arranging childcare and running errands for customers to making reservations for restaurants.
A good concierge will have a knack for customer service and an organized attitude. He or she will be responsible for tracking resident concerns and complaints, as well as recommending local stores and attractions.
House-sitting
Whether you're looking for a long term gig or just want to see the world, house-sitting is a great way to travel without breaking the bank. Some even consider it a fun way to experience life in foreign lands.
There are some things you should know before taking the plunge. Typically, house-sitting involves caring for pets and maintaining a home. You may be responsible for checking the mail, watering plants, and even contacting the vet if there are any emergencies.
It's not always easy to find a house-sitting job that fits your schedule. You can often find opportunities if you're willing to do a bit of networking. It's also possible to find a job that pays you well.
Substitute teaching
Taking on a part time job as a substitute teacher for retirees can be a fulfilling way to keep busy in retirement. There are many opportunities for retired teachers to find a variety of positions, including tutoring, lecturing, and even teaching classes not currently offered.
Depending on the state you live in, there are different qualifications for obtaining a substitute teaching job. For instance, some states require applicants to have a bachelor's degree in order to take on a sub's position. Others allow people with a high school diploma to apply for the job.
In addition, some states may require a substitute to have a teaching certificate. Other states have specific testing requirements.
Mystery shopper
Those looking for part time jobs for retirees might be interested in mystery shopper jobs. These are fun side hustles and can provide a nice extra income. However, before you sign up for a mystery shopper job, it's important to understand the requirements and how to get started.
Mystery shopper jobs are perfect for college students and retirees who are looking to earn some cash on the side. You'll need to be independent and reliable, and you'll need a computer to input your report.
Mystery shopper jobs can pay as little as $4 to $75 a day, depending on the assignment. You can choose whether or not you want to receive payments via PayPal, direct deposit, or check. There are also companies that will give you gift cards in lieu of cash.
Make Money Online Up To 1k/Day Using The Fail Proof Method
Finding the Right Retirement Home Jobs
Having a job in a retirement home is a great way to help others in your community. Whether you are a caregiver or a chef, there are a variety of jobs to choose from.
Administrative work
Putting a spin on the aforementioned acronym, I have no doubts that the following has to do with the eponymous. Besides a few slick hunks of leather, this enclave offers the perks of a 'grown up' family, all while snagging a few coveted sexors. During a brief tour of the aforementioned establishment, a few key players emerged as finalists. In addition to the usual suspects, the likes of a few stowaways jumped in the fray for good measure. Whether you are looking for an entry-level position or a more permanent solution, the following tips and tidbits will get you on the front line quicker than a red hot poker.
Housekeeping
Having a housekeeper in your retirement home can be a wonderful way to help elderly adults remain in their homes for as long as possible. These professionals have a lot to do, from cleaning and sanitizing to replenishing supplies and emptying trashcans.
In addition to performing the standard daily chores, these workers can assist with other more specialized tasks, such as changing bed linens and washing mirrors. They also perform light repairs, and occasionally buff floors.
Assisted living employment makes up almost six percent of total housekeeping positions nationwide. The average income is about $28,400.
The average housekeeper's job isn't all that exciting, but it does provide some benefits. As a matter of fact, the demand for housekeeping aides is projected to stay flat through the next few years.
Caregivers
Whether you're a family member looking for retirement home jobs or an employer trying to hire caregivers, there are a few things to consider. These include the cost, the job requirements, and the hiring process.
Caregivers typically work with elderly or disabled individuals. These workers provide basic daily care, such as dressing and eating, as well as emotional support. They may also provide light housework.
Agencies generally handle scheduling and payroll. They also insure and train their caregivers. However, agencies can be more expensive than hiring individual caregivers.
If you're considering hiring an agency, check with your local government to find out if they maintain a public registry of certified home care workers. Some of these registries offer additional benefits, such as the possibility of higher wages. They may also offer caregivers who speak a second language.
Dining room manager
Using a dining room manager is a great way to ensure quality food service for large crowds. These professionals are classically trained in the culinary arts and develop high-performing teams. They oversee the restaurant's budget, food inventory, and operations. They also handle customer complaints and reservations.
They also complete a few other tasks, including managing the FOH staff line-up, scheduling waitstaff shifts, and interviewing take-out staff. Their job includes maintaining and improving the facility's POS system. They may even be tasked with implementing training processes and procedures.
They manage the finer points of the food and beverage industry, including making sure that the establishment's drinks meet quality standards and comply with food safety regulations. Their duties are varied, but include setting up menus and beverage outlets, negotiating with suppliers to arrange deliveries, and ensuring that the establishment's food is fresh and of good quality.
Social worker
Occupational social worker jobs include providing counseling services to employees, developing a positive work environment, and helping businesses become more efficient. They may also offer resources for substance abuse, domestic violence, and anger management.
Healthcare social workers help patients and families navigate medical options and develop end-of-life plans. They also may conduct research to inform social policy and investigate child neglect or abuse. They are trained to provide support to those in need and may assist with Medicaid paperwork. They are generally employed in clinics, outpatient health centers, and hospitals.
In addition, some social workers have military experience and may work with soldiers or veterans. Their jobs involve addressing issues such as PTSD, helping re-enter civilian life, and assisting active-duty military with benefits. They earn an average salary of $58,838.
Jobs For Retired Teachers
Whether you are retired or just entering the job market, there are a number of job opportunities available. These positions range from substitute teaching to educational consultants, career coaches, and Paralegals.
Substitute teaching
Using retired teachers as substitutes can help alleviate the teacher shortage. However, a few factors must be considered before putting a retired teacher to work.
First, retired teachers are not eligible for retirement benefits until they start working as a substitute. During the first month of employment, any retirement benefits are forfeited.
Second, retirees must meet specific qualifications before they can be accepted as substitute teachers. Those qualifications include a teaching license, certification from the Indiana State Board of Education, and a degree.
Third, substitute teaching jobs can be either full-time or part-time. Those who choose to work part-time are able to pick and choose which days they want to work. Retirees who choose to work part-time can also take advantage of benefits that are provided to regularly scheduled part-time employees.
Test prep instructor
Taking on the role of a test prep instructor is a smart move for anyone with a teaching background. In a nutshell, a test prep instructor is a person who helps students prepare for exams pertaining to specific industries. They may be called upon to assist students in a classroom setting, or to provide tutoring for individuals in need of extra assistance.
There are many types of test prep instructor jobs to choose from, and it isn't all about the money. For instance, there are also part-time opportunities available for retirees who wish to remain in the field without committing to a full-time position. The best bet is to find a job that lets you flex your schedule. The same goes for finding a job with a low-stress environment.
Educational consultant
Getting a job as an educational consultant is a rewarding career choice. Whether you're working for a government agency or a private company, the role combines your knowledge of educational trends and technology to help kids succeed. With this career, you can work on your own terms.
You may also be able to bring your experience as a teacher to the table. For example, you could consult with other educators to develop new teaching techniques or curriculum. You can also work with the district's superintendent or principal.
You can find a wide variety of educational consultant jobs on the internet. Most professional associations also offer opportunities. However, it's best to tailor your experience to the job you're applying for.
If you have a strong background in science, you could be a good fit for a science museum. This position involves bringing engaging information to children and giving talks for parents and other school groups.
Paralegal
Those who have retired from teaching can explore the world of paralegals, and the various careers that can come from this profession. While the field is not without its challenges, it also comes with plenty of advantages.
Paralegals are experts in organizational skills, due diligence and the science of law. They may work as lawyers' assistants or as part of a legal team. They may handle administrative or research tasks, or even handle cases involving traumatized individuals. Depending on the job, the pay is typically above-average.
The job is fast-paced and stressful, but if you're looking to stay in the education world, this is a good way to go. It's also a great way to get a paycheck and put your teaching experience to work.
While not strictly educational, some retired teachers may enjoy writing curriculums, or developing standardized tests. Depending on your background, you might even find a job as an educational editor, sales representative, or coach.
Career coach
Whether you're a retired teacher or a aspiring educator, you'll want to work with a career coach to help you find a rewarding second career. Not only will a good career coach provide you with professional development, but he or she will also help you get a head start on your job search.
A good coach will be able to guide you through the entire job-search process, including researching schools and districts, writing resumes, and even preparing for interviewing. A good coach will also offer advice on networking and social media marketing strategies.
There are many different careers available to retired teachers, so it's important to think about how you'll use the skills you developed in your teaching career. You may want to work as a teacher's aide, counselor, or administrator. In addition, you may want to try your hand at writing curriculums or technical writing.
Top 5 Retirement Jobs
Whether you're just looking for part time or full time work, there are some great retirement jobs out there. These include bartenders, lawyers, bookkeepers, teachers, and career coaches. They offer great pay and benefits and are perfect for someone looking to retire early.
Teacher's aide
Several retirement jobs can offer you a chance to continue working in the field of education. These include teacher's aide positions. They provide students with education and help implement therapeutic, educational, behavioral, and mental health plans.
There are several different types of teacher's aide positions available, including one-on-one teaching assistants, classroom assistants, technology assistants, and bus drivers. Each position has its own set of requirements. Often, the minimum education requirement is a high school diploma, but some school districts may look favorably on candidates with a two-year degree or four-year degree in child development.
Having a background in working with children will make it easier for you to get hired as a teacher's aide. If you have a passion for helping kids, you'll want to consider a career in this field.
Bartender
Having a career in the bartending field can be a great way to make good money. However, there are some downsides to working as a bartender. Oftentimes, bartenders work in stressful or unpleasant conditions. They may work late hours, on holidays, or have to worry about paying their bills. Having a job like this can be very tiring, and bartenders may start to have health problems.
Although many people think of bartending as a youthful career, bartenders can actually work until retirement. If you are healthy and willing to do the work, then bartending can be a great option for you. If you are not, then it is probably best to find another job.
Bartenders need to be able to focus on their job. They do not have a lot of time to do things for themselves. The main clients of their job are drinkers, so they need to have exceptional customer service skills. They also need to be fast. They often need to remember multiple orders at once in busy bars.
Bookkeeper
Those who have a knack for numbers can find Bookkeeper retirement jobs that are ideal for their interests. These professionals track a wide variety of financial records for a variety of businesses. They also process payroll. These positions are a good choice for retirees looking for a part-time job.
Bookkeepers need to be able to manage a number of tasks simultaneously. They must be highly organized and proficient with math and spreadsheets. They must be able to easily shift their focus and learn new technology.
Some companies are using high-powered software programs to automate certain finance functions. These programs have reduced labor costs for some companies. However, they are too expensive for small business owners. This means that small businesses will still need to hire bookkeepers in the future.
Lawyer
Increasing life expectancy is making it more likely that more and more lawyers will retire. A recent study showed that one third of the nation's current lawyers are approaching 64. This number is expected to increase to 19% by 2012.
The legal profession is facing a number of issues regarding its aging workforce. A task force at the American Bar Association is examining the benefits and services for aging attorneys. It is also implementing new strategies to address retirement.
Many law firms are creating programs to support aging attorneys. They are also working to develop new models of lawyering. These new models must allow for the dynamism of a changing profession.
Firms that value interdependence are better able to help their pre-retirees. Some of these programs are designed to provide senior attorneys with fresh assignments, coaching on adjusting to a less demanding role, and expanding mentoring relationships.
Career coach
Investing in a retirement coach can make the transition from the workforce to retirement easier. The coach can help you define what you want to do with your life, and facilitate networking. He can also help you get to know others, so you can make friends after retirement.
A free consultation can reveal what you want to do, and what you may not have considered. You can determine what is the most effective way to get there.
Some companies offer reduced hours to retirees, but they are not always advertised. If you have health benefits, you may be able to negotiate for lower hours.
There are also a number of other ways to make your retirement dreams a reality. For instance, you can choose to go part time or take a job on the side.
Please click here to start your best home based online jobs after retirement.