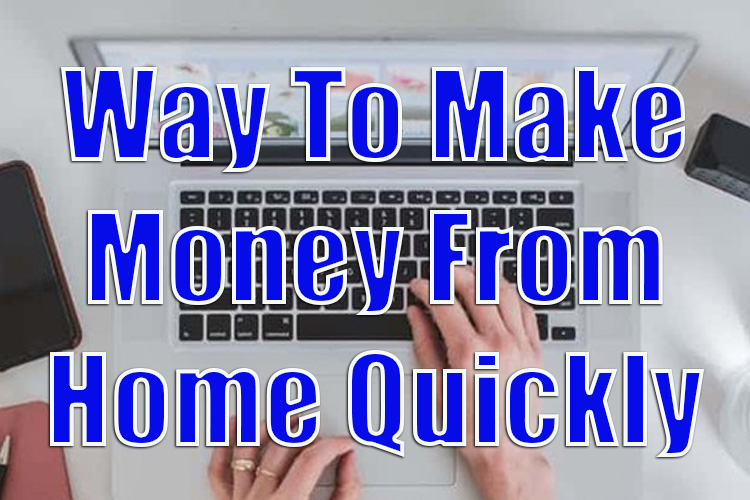 If you're in a pinch and need to make some extra cash, there are plenty of ways to do it quickly. Some of these can pay you on the spot, others will take a little bit longer to start up but should provide you with some steady income for a while.
Sell Unused Clothes
There's no denying that it's a little hard to let go of things you no longer wear, but it can be a great way to reduce waste and make some extra cash. That's why reselling your used clothes has become increasingly popular.
There are plenty of online resale stores and apps that will sell your clothes for you. Some even take the hassle out of it, offering prepaid shipping labels and home pickup.
You'll want to make sure your photos are clear and detailed. Also, be specific about your measurements and condition — especially if you're selling a designer item.
There are several websites that let you sell your items online, such as Craigslist. Depending on the site, you might need to pay a small fee, but it's a good option if you're looking to make a few extra dollars quickly.
Rent Out Your Space
Renting out your space is a great way to make extra cash. This can help you offset your mortgage, set aside money for retirement or even just have a passive stream of income.
You can make money by renting out a room in your house, a closet or basement, a garage, a storage unit, or an unused parking pad. Some of these platforms also offer insurance to protect you and your tenants' belongings.
Another option is to use a peer-to-peer platform like Peerspace, which connects people looking for spaces with owners looking for a rental. Guests pay upfront through the platform's secure payment system and you get paid via direct deposit, minus a 15% service fee.
If you have an unused studio, darkroom or greenroom at home, consider renting out the space to photographers and artists. This is a great way to earn extra money on the side, while providing an affordable option for other artists who need access to studio space.
Start a Pet Business
Whether you're an animal lover yourself or simply want to help your friends with their pets, starting a pet business can be a rewarding career choice. It can also help you stay home with your own pet(s).
If you have a creative flair, you could turn your hobby into a business by making hand-made toys for your favorite animals. You can design and create any size, shape or theme you want to cater to your customers' needs and preferences.
You can even sell these handmade toys to pet stores. This could be a lucrative business if you have a lot of demand for your product, and the right niche to market it to.
Many people prefer to buy products that are more unique and personal than the mass-produced items offered at big box pet stores. This can be a profitable business idea if you offer specialty pet supplies, like toys and clothing, that aren't sold in most stores.
Earn $100-$1000 Weekly Using Easiest Copy-Paste Income Method
Sell Digital Products
There are many ways to make money from home, but selling digital products can be one of the most lucrative. They are easy to create and maintain, and they allow you to sidestep having to source, store, and ship physical products.
For example, if you have a photographic skillset, you could sell digital files of your photos to other photographers. Or if you're a graphic designer, you could offer digital design templates.
Another popular digital product is software. This can range from simple web apps to complex accounting software.
It's important to note, however, that the more complex the software is, the more time and effort it will take to develop and sell. Alternatively, a smaller niche software offering may be faster to make money from.
Etsy, for instance, has a huge audience of 46 million crafters and DIYers. They love patterns and printables, so selling digital files of those items can be an easy way to make money from home.
Transcribe Audio
Transcribing audio is a great way to make money from home. It requires typing and transcription skills, as well as attention to detail. It can be a part-time or full-time job, depending on how much time you have to devote to it.
Transcription companies hire freelancers to transcribe their audio files on a schedule they set. This type of work is ideal for people who are working remotely and need a flexible schedule to fit in their work.
Some popular transcription companies that are hiring freelancers include CastingWords and Rev. These companies pay their contractors $0.30 – $1+ per audio minute.
Another good option is TranscribeMe, which allows people to transcribe audio for as little as $0.79 per audio minute. They also have an easy-to-use platform that lets you submit audio, receive a quote, and pay for your work.
As with any remote job, transcription requires independent work ethic and the ability to meet deadlines. It's also important to be accurate, as mistakes can affect the meaning of a transcript.
Start a Garden
Whether you have an established garden or are just starting out, there are many ways to make money from your backyard. From renting out your space to selling plants and flowers, there are plenty of ways to turn your yard into a profitable business.
Renting out your garden for parties is a great way to earn some cash from your outdoor space. It can be a great way to meet new people and have some fun.
It also helps you to get your name out there and show off your beautiful outdoor space. If you don't mind the noise or mess then this could be a perfect way to make some extra money from your garden.
If you have a big garden then it's possible to grow edible flowers which can be sold in bouquets. These can be anything from daffodils to dandelions – so make sure you research what's available and how to sell them!
Growing fruit and vegetables is another great way to make money from your yard. You can sell them at farmer's markets or roadside stands and make a nice profit on them. There are lots of specialty crops that are in demand and will make you a good profit.
Make Money Online Up To 1k/Day Using The Fail Proof Method
Rent Out Electronics
If you have a lot of electronics like laptops, TVs and mobile devices that you don't use or need, you can rent them out to make some extra cash. There are a few websites that you can join to rent out your electronics, including SnapGoods, GetAround and JustShareIt.
One company in Europe is Plenti, which offers a platform that lets consumers rent electronic devices on a short-term lease. The Warsaw-based startup recently raised EUR5m in seed funding.
Its offering includes phones, laptops and Starlink terminals. Its customers can also rent air purifiers, autonomous vacuum cleaners, coffee machines and pizza ovens.
Many people don't know that they can rent gadgets instead of buying them outright, but it's a smart and economical way to obtain the technology they need for their work or personal life. It also provides flexibility and ease of use, because you can return the equipment at any time if it's not working for you or if you don't want to continue with the rental plan.
Another option for generating income is to sell your excess bandwidth. This is a great way to make money on the side without having to start a business, but you'll need to be patient and careful about managing your bandwidth.
Take Online Surveys
Taking online surveys is a great way to earn some extra cash. It requires little effort and can be done in your spare time. Depending on which surveys you choose to take, you can make up to $7 per survey and earn points that you can redeem for gifts or prizes.
Many people use survey sites as a way to earn some extra cash, but there are some scams out there. These scams often promise a huge sign-up bonus or an ability to make a living off of online surveys.
Some survey sites offer points that can be exchanged for e-gift cards, physical gift cards or PayPal cash. They also reward users for referring friends and family to their site.
The best way to make money from taking surveys is to sign up with multiple sites and try them all out. This way, you can choose the ones that are most suitable for your lifestyle and interests.
While online surveys are not a long-term income replacement, they can be a nice side hustle for those with a few minutes to spare each day. However, you should be careful to read reviews and ratings before signing up with a company.
Please click here to start your best home based online jobs.