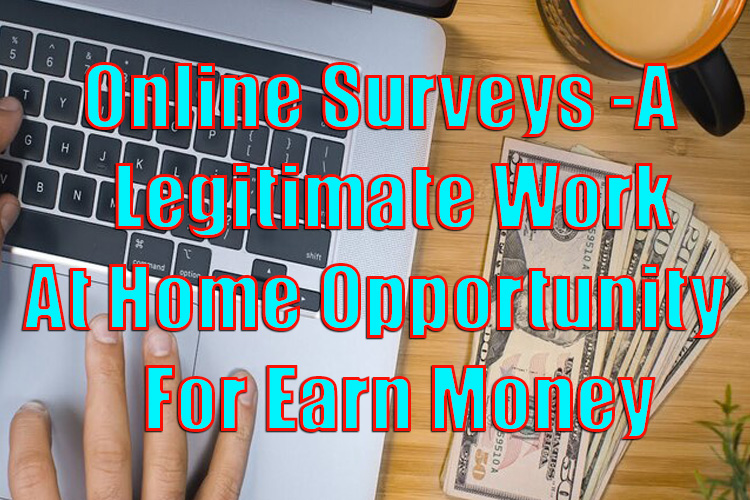 Creating paid online surveys can be a great way to earn money from home. There are a number of companies that offer surveys. Some of them include Reward Survey, Pinecone Research, Vindale Research, and Opinion Outpost. These companies offer a number of different types of surveys, including American Consumer Opinion surveys, branded surveys, and reward surveys.
Pinecone Research
Whether you're looking for a way to earn extra cash, or are just looking to get some valuable consumer feedback, Pinecone Research may be just what you're looking for. This survey panel provides consumers with paid online surveys and product testing opportunities. It's backed by market research firm Nielsen, which specializes in collecting consumer feedback for its clients.
In order to become a member of Pinecone Research, you must fill out a simple online questionnaire. The information you provide will be used to match you with surveys that match your interests. You can take surveys on your computer, or by using the Pinecone Research app.
When you complete a survey, Pinecone Research will reward you with points. These points can be redeemed for gift cards or cash prizes. You can also choose to receive payments in the form of a check, or through direct bank transfer.
You can expect to receive a survey invitation once a week. This means that you might not have a chance to complete several surveys in one day.
You can redeem your rewards for cash prizes, gift cards, or merchandise. The minimum points you'll need to redeem your rewards is 300. There are three ways you can earn rewards: completing surveys, product testing, and sweepstakes.
If you're considering taking surveys with Pinecone Research, you may want to set up a separate email address for your survey work. This can help streamline the survey process and keep your inbox free of clutter.
American Consumer Opinion
Whether you're looking for a reliable survey site or an opportunity to test out products and services, American Consumer Opinion is a good choice. This survey site is a great way to make money and offers users a variety of rewards.
The site offers surveys, product testing, and focus groups. You can earn up to $10 per survey, and there are plenty of opportunities to earn more. You can also opt in for text and email notifications about new surveys. You can also earn points through the referral program.
The site is legitimate and has an A+ rating from the BBB. Besides surveys, you can earn money by taking product tests, focus groups, and ad reviews. You can earn up to $50 per survey, and you can redeem your points for gift cards, cash, and sweepstakes entries.
American Consumer Opinion has an easy-to-use registration system. You can sign up in less than a minute. After signing up, you'll receive a confirmation email. You'll also be sent an email with a link to your member dashboard. You can also check the member dashboard for surveys you're qualified for.
When you're ready to cash out, you can get your points by using PayPal, or you can choose a check. It can take up to three months to receive a check, but it's a low-cost way to get your rewards.
American Consumer Opinion also offers a referral program. For each friend you refer, you'll receive a referral bonus of $0.50.
Branded Surveys
Taking branded online surveys is a quick and easy way to earn money. Companies want to know how their products and services are perceived by the public. They want to use that information to improve their offerings. Taking surveys is also an easy way to earn extra income.
Branded online surveys are designed to maximise response from the target audience. The surveys are very short and only take a few minutes to complete.
Branded online surveys can help companies improve their products and services. They can also help companies improve their brand image. The surveys are visually appealing and increase the response rates. They are also easy to complete, especially on a mobile device.
When you create a survey, you can select a theme and customize it with your own logos and text. You can also add images and videos. You can also change the font and colors. This allows you to create a very unique and professional-looking survey.
You can earn points by completing surveys, and you can also earn extra points by answering certain questions. Branded surveys are also known for their trick questions, which will make you earn even more points. These questions will only appear if you have answered all other questions correctly.
Branded online surveys are also a good way to earn extra money. You can earn $0.10 to $3 per survey, and you can also earn $10 to $25 a month. Branded online surveys are available for residents of the US and Canada. You can also earn points by referring other users. The more friends you refer, the more points you'll earn.
RewardSurvey
Whether you are looking for a new side hustle or to supplement your income, paid online surveys can be an excellent option. There are several legitimate companies that offer rewards for surveys. But, there are also survey scams.
RewardSurvey has been active for over three years. It has over one million members. It offers rewards for surveys, as well as magazine subscriptions. They have an A+ rating from the Better Business Bureau.
Some of the magazines on RewardSurvey come with a processing fee of $.99. Some also come with automatic renewals. Some also require a credit card.
RewardSurvey members may also receive gift cards. They occasionally offer discounted movie tickets as well. The company has a Facebook group where users can ask questions about the rewards.
Reward Survey's website says that it has paid out over $100 million in rewards to its members. It also has an affiliate program. When a member earns a certain amount of points, they can redeem them for rewards. The rewards include gift vouchers, digital magazines, and downloadable audio books. However, the rewards do not cover monthly streaming subscriptions.
RewardSurvey is not the best survey website to choose for magazine subscriptions. They have a minimum cashout threshold. This is lower than most survey websites. However, you should read the terms of service carefully.
The platform only works for United States residents. In addition, you must be 18 years of age.
Vindale Research
Whether you're looking for a way to supplement your income or want to use your spare time to make a few extra bucks, Vindale Research is a legitimate work at home option. They offer multiple survey opportunities each day, and will pay you for your opinion. They also have a referral program, which can be lucrative if you have a large audience.
They also have a customer service desk on Zendesk, so if you're in need of help, you can reach them quickly. They also have an impressive amount of surveys, with dozens of opportunities listed on their website each day. You can expect to receive your payment in five business days or less, and you can choose surveys that have a good payout.
As of this writing, Vindale has paid out $7 million, making it a popular choice for online survey takers. They have also been accredited by the Better Business Bureau, which is a good sign of a reputable company.
They also have a Chrome extension, which is a convenient way to receive new survey opportunities on the go. The chrome extension will also display a balance so you can keep track of your earnings.
Vindale Research has a referral program that pays out $5 per active referral. You can also earn a small cash bonus for referring friends. They even have a reward code system that lets you redeem them for cash.
Opinion Outpost
Taking paid online surveys is a legitimate way to earn money. Opinion Outpost pays for your time, and you can earn cash via PayPal. There are also rewards like gift cards. You may not qualify for every survey, but you can still earn money.
To sign up, you'll need to answer a few questions about yourself. You'll also need to provide your name, age, gender, and email address. You'll also be asked to accept the terms and conditions.
You'll then receive an email with a link to Opinion Outpost's website. You'll also need to enter your personal information, and agree to Opinion Outpost's privacy policy.
Opinion Outpost sends out surveys on a regular basis. The surveys will range in length from 10 to 30 minutes. You can earn between 5 and 50 points for each survey. The more surveys you take, the higher the value of your points.
You'll also earn points for answering questions about your preferences. Some surveys may include fill-in-the-blank questions, while others may require written responses. Opinion Outpost will pay for surveys that meet their goals.
You can earn up to PS5 for each survey, and some surveys offer free sweepstakes entries. The value of your points depends on the length of the survey and the demographics of your profile.
You can also earn points for playing online games, watching videos, or searching the web. Some surveys will also pay for your opinion, but you'll need to earn 50 points to receive a gift card.
Earn $100-$1000 Weekly Using Easiest Copy-Paste Income Method
Easy Ways to Make Money Online
Whether you want to make money on the side, or want to make a full-time living online, it's important to understand that there are numerous easy ways to do so. Here are a few of them.
Launch a dropshipping store
Whether you're just looking for a side hustle or you want to start a full-time business, dropshipping is a great way to start making money online. With a dropshipping business, you can market your own products under your own brand. But if you want to build a long-term business, you'll need to spend some time developing your product offering and perfecting your marketing tactics.
While there are many advantages to dropshipping, it can be difficult to find a niche that is lucrative. This is why it's important to conduct thorough research before you launch your store.
When you launch a dropshipping store, you'll need to learn about your target market and competitors. This will help you conceptualize your business goals and design your store.
You'll also need to find a supplier for your products. You can use Alibaba, AliExpress, and Spocket to find suppliers. However, you'll want to make sure that the suppliers are a good fit for your business. You'll also need to consider shipping costs and reliability.
A custom domain is a good way to differentiate your brand from competitors. It's also a way to make your store look more professional. You can include a collection page or a blog page for your brand.
You should also create an about page to explain your brand's mission and history. You can also use Facebook to engage with page visitors. You can upload photos of your products and post updates about them.
You can also learn more about creating an online store by using Shopify. Shopify offers a 14-day free trial to help you build your store. It has a variety of apps that can help improve your store's performance.
Create an online course
Creating and selling an online course is a great way to generate a passive income stream. However, you must consider a few important aspects of the process before you go about it. First, you must make sure you have the proper course content. This includes your course topic, your course pricing, and your marketing methods.
Next, you should consider the most cost-effective way to market your course. This may include using social ads to drive traffic to your website. Social ads can cost as little as $5 a day, and they can be effective. However, it is important to note that you may need to invest more time to see results.
You may want to consider using a course creation platform to simplify your workflow. Platforms such as iSpring Market can automatically enroll new buyers and track visitors to your website. This can save you a few hours a day.
You should also make sure to use a course creation platform that supports assessment and other interactive tools. This may include videos, images, interactive buttons, pointers, and text. You may also want to consider offering additional resources in the form of digital downloads.
A course creation platform also allows you to automate the process of marketing your course. This can be a useful trick for people with small budgets, but it may not be the best way to go.
While the creation and marketing of an online course can be a lucrative business opportunity, you will need to invest a fair amount of time and money to achieve success. Therefore, you may want to consider starting with a course marketplace instead of creating an online course from scratch.
Launch a webinar
Whether you're just starting out or are a seasoned professional, you can launch a webinar to make money online. The key is to get the right message in front of the right people. It's also important to have a good time. It can be difficult to get people to buy something when they're not having fun. However, it's possible to make a webinar into a fun and interactive event.
A good webinar will include a Q&A session. This will help you understand more about your audience's goals and problems. And, you can get feedback from your first students, which can be used to improve your sales messaging.
The best webinars are interactive, allowing you to answer questions in real time. They should also last at least an hour. This will ensure that the maximum amount of people attend.
Another way to increase your webinar conversion rate is to use visuals. A graphic designer can design a slideshow to make your webinar more engaging. It's also important to have reputable experts speak on the webinar.
You can also use a timed replay of the webinar. This creates a sense of urgency for your audience. You can also send a follow-up email after the webinar. This will remind attendees of what they've learned.
Finally, it's important to know what you're talking about. A good webinar will make you look like an expert. It will also help you strengthen your relationship with your audience.
Using the #R3MAT method, you can learn who your target audience is. If you know who they are, you can launch a webinar to make your product stand out from the crowd.
Creating an effective webinar isn't rocket science. You just have to know who your target audience is, and how to get their attention.
Take paid surveys
Taking paid surveys can be a great way to earn extra cash. However, before starting, it's important to know what to expect. Some surveys will pay you a small amount of money while others will pay you a lot.
Paid surveys offer you the chance to make money online without much effort. You can earn cash for answering questions about your life or products. The more surveys you take, the more money you can make.
Most surveys can be completed in a matter of minutes. You can even take surveys from the comfort of your own home.
Paid surveys can be a great way to earn extra spending money. However, they aren't going to turn you into a millionaire overnight. It takes time and effort to earn a decent income.
To take paid surveys, you will need a computer, an internet connection, and a mobile device. Some sites allow you to take surveys on the go. However, keep in mind that some surveys can take up to 20 minutes to complete.
Some survey sites offer a small amount of money for every survey. They also offer PayPal credit and e-gift cards.
Other survey sites require users to provide personal information upfront. This can be a red flag. This information can be used for scams later.
If you're interested in taking paid surveys, it's best to sign up for sites that are reputable. It's also a good idea to check out survey reviews. You don't want to end up wasting time on a scam.
Survey companies work with businesses to help them refine their products and services. Survey takers can earn money for answering questions that help improve their products.
Make Money Online Up To 1k/Day Using The Fail Proof Method
How to Win Money Online
Whether you are looking to make a few extra dollars or make a whole lot of money, there are ways to do it. You can sell videos, fill out online surveys, invest in a website, or even trade online.
Investing in a website
Investing in a website to win money online is not without its challenges. You will need to do some legwork to find the right one, and you need to know a few things to help you along the way. Luckily, there are a few tips you can use to improve your odds.
The most important thing to remember is that you can't win at everything. While it may be true that you can buy a website that earns $200 per month, that doesn't mean you should spend that much just to have the privilege of owning it.
The more you know about your options, the more likely you are to find a website that's the right fit for you. For example, you may not want to buy a food blog that is earning a ton of money from Pinterest traffic. That site may be a better fit for you if you are capable of creating content that draws in that type of traffic.
Filling out online surveys
Taking online surveys to win money can be a good way to earn extra cash. But don't expect to make a full-time living from it. This can be a frustrating process. It requires time and skill to be successful. It's also not guaranteed that you'll be able to get free items.
There are many different types of surveys. Some pay in gift cards or sweepstakes. Others pay in cash.
Some surveys are only open for a day. You may not qualify for all surveys. If you're not a fit for the survey, you won't be able to get paid.
When signing up for surveys, make sure you have all of your information complete. Survey sites are a good place to earn money, but you have to be careful about scams. Some sites offer a $10 sign up bonus. However, you'll be required to fill out a profile and have a few other requirements.
Trading online intelligently
Using technology to your advantage is a must if you plan on making a profit in the financial markets. Using a mobile device to track trends and keep tabs on your trades is a no brainer. If you have the foresight to take a gamble on the stock market you might as well prepare for the ride by educating yourself on how to do it right the first time around. It's also a good idea to keep an open mind by keeping an eye out for the next big thing.
Technology abounds in the finance industry and there are plenty of apps and services to choose from. It's not uncommon to see a savvy trader using a mobile device to their advantage. Using one of these products can make your day to day life more enjoyable while boosting your bottom line. With the right technology in your corner you can do a lot more than you thought you could.
Selling video lessons
Getting started with selling video lessons online can be difficult. There are many competing sites. However, there are a few steps that you can take to make your site stand out.
Creating videos and other content that people will want to read or watch is a key element to promoting your business. It is also essential to have an effective sales page and a way to attract people to your content. In order to make money with video lessons, you need to promote your content, create awareness, and convert people into customers.
The first step in promoting is to generate awareness. This can be done through advertising, social media, and other marketing methods. If your video content is ad-free, you can still get traffic to your site.
Next, you need to establish your brand. It is important to build your personal brand in order to be perceived as an authority in your industry. You can create your own branding, or use a platform that allows you to brand your video library or video player.
Another important step in promotion is to optimize your video content for multiple platforms. It is best to host your videos with a video hosting platform that allows you to place videos anywhere, including ad-supported video sites. You can also use a video monetization platform to generate revenue. This can be through ad-splitting, subscriptions, or rentals. Using a video monetization platform is the best way to make money with video lessons online.
It is important to create a high quality video for your livestreams. You will likely want to create more scripted videos for this type of content. However, you will want to consider the value to your students. This will also affect your pricing.
Finally, you will want to make sure your videos are optimized for different devices. It is best to choose a video hosting platform that has a high bandwidth, as videos can take up a lot of bandwidth. This is especially important for video-only content. The more people know about your videos, the higher your prices will be.
Please click here to start your best home based online jobs.