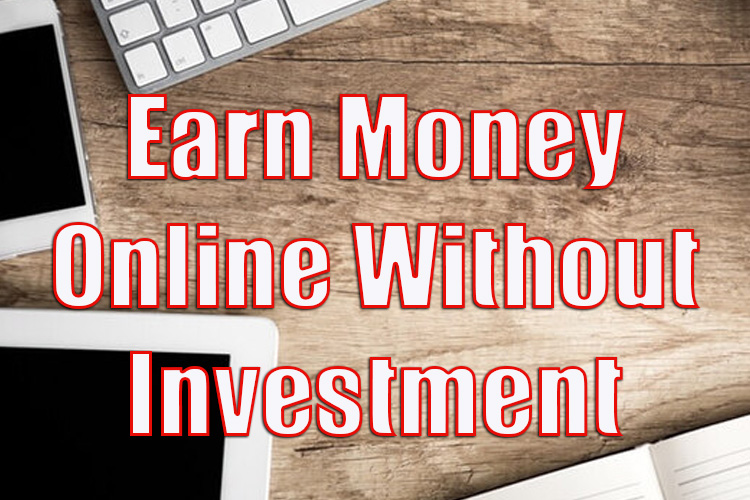 Whether you're a student, stay-at-home spouse, homemaker or retiree, there are plenty of ways to earn money online without investment.
One of the simplest and easiest ways to earn is to do app and website testing. Before apps and websites are released to the public, brands and developers hire people to test them out and report any bugs or issues.
Type and earn
Typing is one of the simplest ways to earn money online. This job is perfect for students and full-time professionals who are looking to make extra income.
There are many ways to make money typing online, from transcription work to data entry jobs. All of these opportunities offer flexible scheduling and payment in the form of an hourly or per-assignment wage.
A popular way to make money typing is with a freelance website like Upwork or Freelancer. These platforms allow you to search for available projects and bid on them. Once you have completed an assignment, your work is sent to the client for review and payment.
Another option is to become a subject expert on Chegg India, which allows you to answer questions about a wide variety of subjects. You can also take on small tasks that can be completed within minutes, allowing you to earn extra cash while improving your knowledge in the areas that interest you.
Transcription is a type of typing work that involves listening to a specified collection of audio files and transcribing them verbatim. This job requires high-speed typing and accuracy, and a degree of patience to ensure that the transcription is accurate.
If you have experience with this type of work, you may be eligible to apply for the online positions offered by Eight Crossings. These work-from-home positions provide medical transcription services for hospitals and doctors around the country. The company requests that you have a typing certificate and experience in legal transcription, as well as professional references and extensive knowledge of legal terminology.
The pay for this work is usually very good, although it varies on the amount of work you perform. The site offers a range of transcription opportunities, from short audio clips to long documents.
Captioning is a similar job to transcribing, but this time it involves working with video files. This job pays based on a "per task" basis, and is another opportunity that is available on mTurk, the Amazon-owned platform.
There are several websites that allow you to make money typing without investment, but be aware of scams. These companies can steal your personal information or even use your computer to complete fraudulent transactions. So be careful and only trust the sites that are recommended by reputable job sites.
Earn $100-$1000 Weekly Using Easiest Copy-Paste Income Method
Captcha solver
Captcha solving is a great way to earn money online without investment. It is also a perfect job for housewives and students, who want to work from home. The main benefit of this job is that it can be done from anywhere and does not require specific skills or qualifications.
There are many websites that offer captcha-solving jobs. Some of them pay you weekly or for every 1,000 captchas that you solve. However, be careful and read the terms and conditions carefully before signing up for one of these jobs.
In addition to being a good source of income, captcha-solving is also an excellent way to make friends. Many solvers form strong relationships with other workers and often help each other to achieve success.
Another great feature of captcha-solving is that it can be done from any computer or smartphone. Some companies even accept payment via AdvCash, Airtm, and other types of currencies.
The minimum withdrawal amount on 2Captcha is fairly low, and you can make quite a bit of money each day if you devote enough time to it. It also has a wide variety of payment options, including PayPal, Western Union, Perfect Money, WebMoney, and Bitcoin.
Solve Captcha is a highly popular captcha-solving service. It has a simple interface and offers support for most programming languages. In addition, its response times average less than 9 seconds. It also offers free lifetime support and customer service.
To become a captcha solver, you must first register on the website. This is a quick and easy process that requires your email and password. Once you're registered, you'll be taken to a training module that will teach you how to solve and answer captchas. After this, you'll take a test that will determine your skill level.
Once you've successfully completed the training and test, you can start working. You'll be able to earn between $800 and $1000 per month. To withdraw your earnings, you'll need to reach a certain amount (usually a few dollars) before you can receive them. In addition, you must not make any mistakes in order to avoid suspension of your account.
Freelance work
Freelance work is a great way to earn extra income without having to change careers. It allows you to set your own hours and choose the clients you want to work with. It's also a great way to earn money from home.
Whether you're an experienced freelancer or just starting out, it's important to find a freelance job that's right for you. This will help you get the most out of your career and make sure you're getting paid properly for your hard work.
There are many different types of jobs available as a freelancer, including writing, editing, consulting, marketing, web development, design, ICT, and more. You can specialize in a specific area if you like, and this will increase your chances of finding jobs that pay well and have the most opportunities.
One of the best ways to get started in freelance work is to build a portfolio. This will allow you to show off your skills and demonstrate that you are professional, reliable, and capable of meeting deadlines.
You can create a portfolio online and promote it on social media. This will give potential employers a taste of your work and help them decide if you're the right fit for their needs.
Another way to find freelance work is to connect with your existing network and look for opportunities through referrals and word of mouth. This method will give you a wide range of work opportunities and may even lead to a full-time position.
Finally, you can try to find freelance work through websites such as FlexJobs and Craigslist. These sites have a huge variety of full-time and freelance jobs, and they're often hyper-local so you can easily browse and apply for jobs in your area.
The most important thing to remember when working as a freelancer is that you need to be organized and adhere to strict deadlines. This will ensure you deliver high-quality work on time and meet all your client's expectations.
In addition, freelancers need to have a strong invoicing system in place. This will help you avoid falling into financial trouble at the end of the year. You'll also need to keep track of your expenses and taxes. This can be a challenge, but it's worth it in the long run.
Make Money Online Up To 1k/Day Using The Fail Proof Method
Refer and earn
If you want to earn some extra money online, referring your friends is a great way to do it. There are many different apps and companies that offer referral programs, which are easy to sign up for and very profitable.
You can refer your friends to any of these apps and they will get a discount or a free product. You will also receive a percentage of the sale. You can check out the referral program on their website or email your friends and ask them to join.
Rakuten offers a money-back deal for every friend you refer. This is a great way to save money on things you already buy, but it only works for friends who spend at least $25 on their first order within 90 days of signing up.
Alternatively, you can refer your friends to Wise (formerly TransferWise) to receive a PS50 referral reward once three of them make an international transfer of at least PS200+. Using this service means that you can send and receive cash in over 50 currencies at the real-world exchange rate, making it a lot more affordable than traditional banking.
In addition, you can sign up for a free trial of Wise to see if it is right for you. You can also check out their FAQs to see if you qualify for their rewards program.
You can also earn a discount on your subscription by referring friends to BarkBox. You will also get a free month of service for each friend you refer.
Another great app to refer your friends is Handy, which offers handyman and cleaning services. You will receive $40 in credit for each person you refer, and your friends will get a discount on their first Handy service.
There are other companies and apps that will pay you for referring your friends, including Ibotta, Giving Assistant, Drop, and more. You can even find some referral programs that will allow you to donate your referral bonuses to a charity of your choice.
A good referral program is a great way to grow your business and get new customers. However, it takes a bit of work to ensure your audience knows about your program and the incentives you offer. It's best to market your referral program across all touchpoints, including your website, newsletter, and social media accounts.
Please click here to start your best home based online jobs.