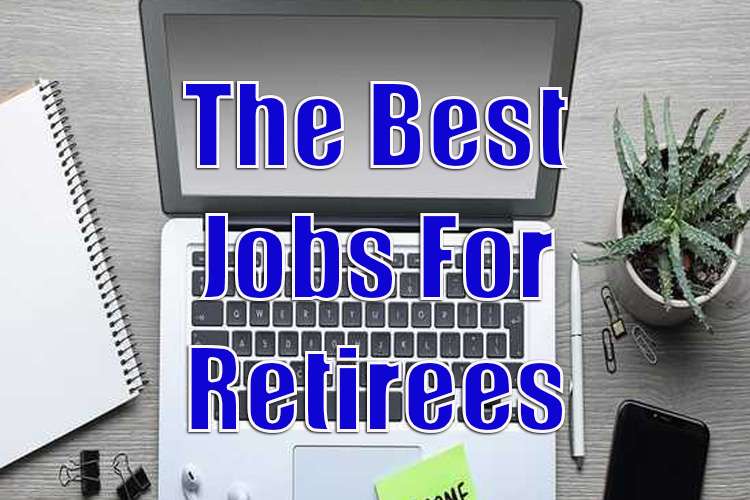 If you're thinking about retiring, you've probably already heard of some of the best jobs for retirees. There are many different options for you, though, and it can be hard to choose. Here are some tips for choosing a career that's right for you.
Speech pathologist
With the expected increase in retirement, more people will need to hire speech pathologists. This should create a great opportunity for those who are interested in this career.
A speech pathologist specializes in helping individuals who suffer from a variety of communication disorders. Their job includes evaluating patients for problems with their speech, hearing, and swallowing. They may also provide counseling and support to patients. The profession offers a good work-life balance.
If you are interested in this profession, you can become an SLP by graduating from an accredited program and passing an exam. However, you may want to pursue specialty certifications in specific areas. For example, you may choose to earn a Certificate of Clinical Competence in Speech-Language Pathology (CCC-SLP).
Speech pathologists are also required to complete a clinical fellowship. A fellowship is a yearlong, supervised clinical experience. During the fellowship, you will learn how to counsel patients in real time.
Interior designer
There are many different career paths for interior designers. Some choose to open up their own business, while others work for retail stores or architectural firms. A few also teach.
Interior design involves planning and arranging the physical layout of an interior space to meet the needs of a client. Depending on the client's lifestyle and budget, an interior designer may advise on paint colors, window treatments, furnishings, and flooring.
While the field of interior design is diverse, some common skills are needed for success. An interior designer must be able to solve problems, communicate with clients, and organize their work schedule.
Translator
Translators are experts of a language or a variety of languages. Their job is to translate documents into another language so that their clients can understand them. They must have a good understanding of the meaning of words, as well as excellent translation skills.
Translators work in a safe environment, which is an important consideration when considering a career. They do not have to deal with harsh weather conditions or serious accidents. Moreover, they have a flexible work schedule, which allows them to spend time with their family.
One of the great advantages of working as a translator is that they get to learn a lot about other cultures. This is a skill that is valuable in many other professions.
Earn $100-$1000 Weekly Using Easiest Copy-Paste Income Method
Plumber
Plumber jobs for retirees are an excellent choice if you are looking for a job with a good career outlook. This profession is not only in high demand but also offers many benefits.
Retirees can enjoy a good work-life balance and have opportunities to spend time with family. The income for plumbers is not very lucrative, but is enough to help cover the basics.
Many of the best plumbers have strong problem-solving skills. These individuals are able to accurately diagnose the cause of a customer's problems. They are also skilled at customer service.
Bookkeeper
Retirees can make a decent income with a bookkeeping job. Bookkeepers are accountants who record and keep track of financial transactions. They also prepare and process invoices. The average pay of a bookkeeper is around 20 dollars an hour. However, there are other perks of the job, such as the ability to work from anywhere in the world.
There are many industries looking for skilled financial talent. Many are hiring part-time employees, especially at the local level. These positions can be found at courthouses, county clerks, libraries, post offices and even state and federal agencies.
Make Money Online Up To 1k/Day Using The Fail Proof Method
Waiter or waitress
Waiters and waitresses are employees who serve food and beverages in a restaurant, cafe, or other eating establishment. They take orders and serve the food and drinks, collect payment, and clean the restaurant. These employees often work shifts during busy mealtimes, but they can also work weekends or holidays.
Waiters and waitresses work in a variety of restaurants, and their wages vary greatly depending on the type of establishment. Most of the time, waiters and waitresses earn their income from tips. However, some employers may not pay waiters the federally required minimum hourly wage.
Babysitting
Babysitting is one of the best jobs for retirees. Whether you want to spend your time with your grandchildren, learn something new, or simply make some extra money, babysitting is a great choice.
Babysitting is also a great way for you to reconnect with your inner child. The job gives you a chance to play with the children, and you can share your passions and hobbies with them. It is a job that pays well, and it also lets you organize your own schedule.
You can also get involved in your community. Some communities have parenting classes or training programs. Other organizations offer CPR and first aid certifications.
Please click here to start your best home based online jobs.